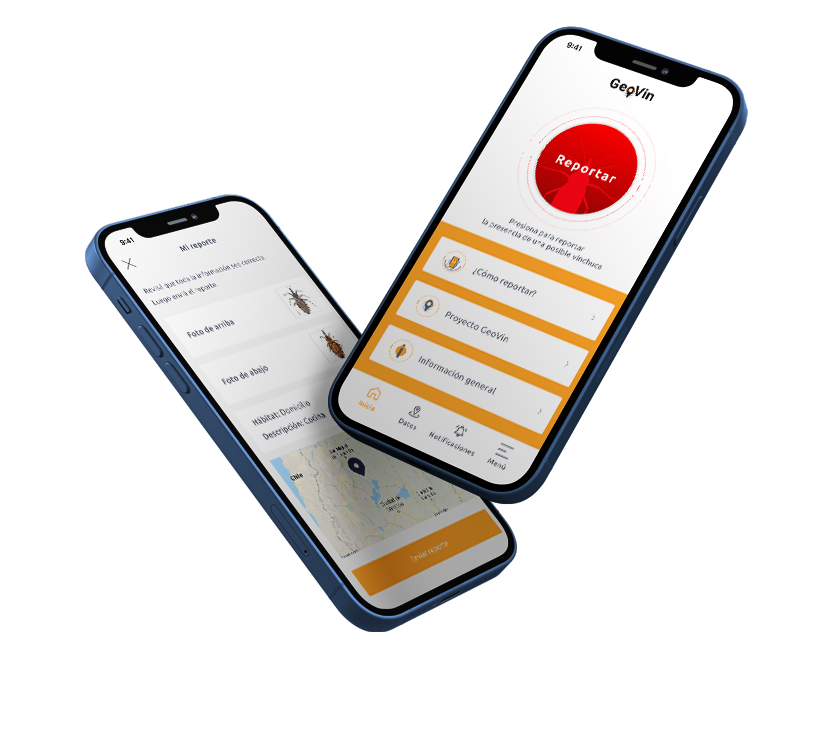 The challenge
The main objective of the GeoVin Project is the development of a new application that, through the use of mobile devices, makes it possible to report the presence of possible kissing bugs, obtaining georeferenced information on the geographical distribution of the different species present in Argentina & Latam.
The information entry process must be carried out by registering the user after taking photographs and reporting their location using the GPS of the mobile device. The data must be sent over the internet directly to a centralized server, and the data validation is carried out remotely by triatomine specialists.
The solution
For frontend development we implement our design by using React Native, against endpoints developed on API's in Laravel PHP 7.3. All endpoints were documented and tested using the Swagger and Postman tools. We carry out, for the user registration process, an integration with Google and Apple.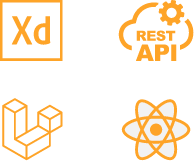 The result
We developed an integral solution that consists of a multiplatform mobile app (Android / iOS), a REST API backend, and a Laravel PHP backoffice. The mobile app allows generating a georeferenced report, with photographs of the insects to be evaluated and a series of options that allow determining their identification. Through an internal messaging system, these reports are received by the experts who, through the backoffice web, can indicate whether or not it is a kissing bug.
This response is communicated to the user who generated the report through PUSH notifications and emails, according to their preference. With the confirmed data, a real-time map is generated that identifies the reported species according to their location.